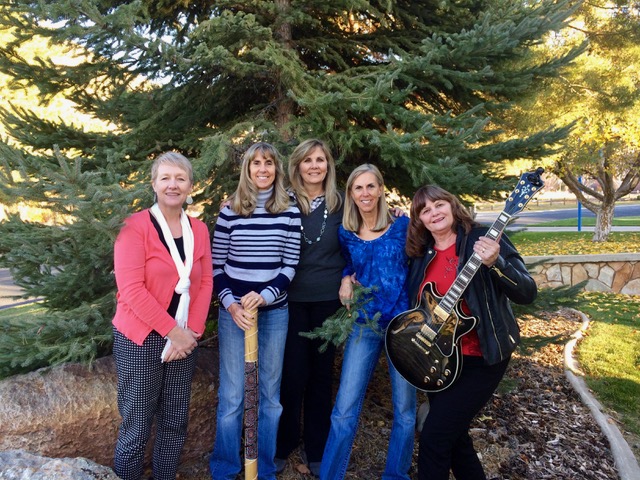 ALL WOMEN'S BAND FOR ALL OCCASIONS
At home in Providence, Utah, serving Logan, and Cache Valley.
Mood Swings Introduction
The Mood Swings are five women who have decided to combat the phenomenon of getting older, and all that comes with it (thus the name Mood Swings) by playing music they either grew up with, wrote themselves or listen to on the radio.
They are the mothers of 21 children and 36 grandchildren (as far as they know). They also have careers in education, justice system, music, and teaching swimming. They are all blissfully married-one to their soundman, Wayne.
This lighthearted group began jamming together the end of 2014 for group therapy purposes (not court ordered) but soon felt they wanted to share their good times and tunes with the people of Cache Valley and beyond. They love playing music anywhere there is a gathering of people and a free meal.
They are Jackie Freeman, Karen Campbell, Robin Cooper, Kathi Bischoff, and Colleen Gordin.
Watch Mood Swings Band Variety Clip on YouTube